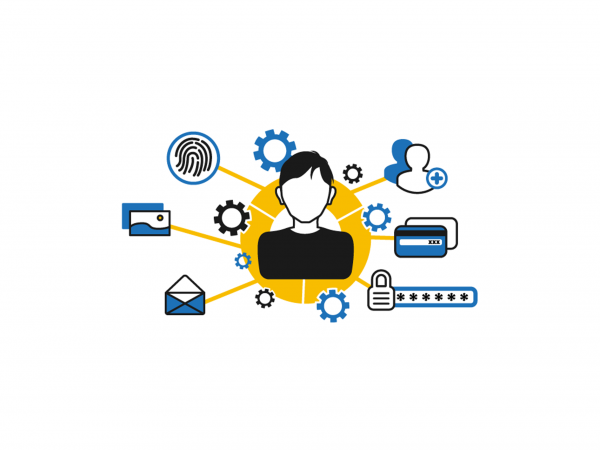 The Art of Digital Identity
13th February 2019
What is a Floating License? | 2023 Guide to Floating Licensing
21st August 2019
Migration to 10Duke – Where do you start?
This blog is about planning a smooth software migration to the 10Duke licensing solution.
More and more Independent Software Vendors (ISVs) are in the process of or are looking to introduce new and more flexible licensing models specifically designed to simplify customer licensing. But there are as many who lag behind, still reliant on outdated licensing systems which frustrate their consumer base and impact business growth.
Questions regarding the ease of migration to a new license manager are often a main area of concern for any company considering such a move. In this blog post we plan to tackle the "licensing system migration myth" - the belief that organisations will end up in an endless integration cycle and lose revenue during the migration process.
Preparation
Preparation is key before adopting a new licensing engine. Here are the key stages we go through with our partners which chose to upgrade their licensing system with 10Duke's Licensing Solution.
Packaging your Software Products
Introducing a new licensing engine offer the opportunity to potentially rethink how you package and sell your software to customers. Key questions to consider are:
Which of your product's features will become packaged and what will the package include?
Do you plan to attract customers with a limited trial version of your product and then offer them the option of buying product features or/and modules that better meets their needs?
Do you plan to sell bundles that include related products as suggestions for up-selling, or cross-selling?
With 10Duke Entitlements, our partners have the flexibility to model their product offering as they prefer, in order to both maximize customer satisfaction and revenue generation. Whether licensing a product by feature, by suite of related applications or by data access, it is straightforward to configure your product with 10Duke Entitlements.
Existing licensing models and what models you wish to introduce
Which of your existing licensing models will you keep moving forward?
Which licence models do you think are going to maximise your revenue?
10Duke's software monetization solution is a leading example of a license manager which gives you the opportunity to try various software monetization models in order to control user access to any digital product whether it be an application or a piece of digital content.
We provide support for a wide range of licensing models, including subscription licensing, floating licensing, concurrent licensing, aggregate use time licensing, perpetual licensing and many others. Read more in this dedicated blog post Looking for a licence model?
In-house integrations
Your licensing solution will likely have to dovetail with your existing third party applications like CRM, ERP and Payment providers so consulting and involving the relevant people in the project will help bring to light all the touch points that need to be addressed during the migration.
10Duke's best practices for integrations with different systems can be leveraged through discovery workshops and teleconferences. Our APIs have been built with ease of integration in mind and our experts will support you throughout the process.
Map your customer's journeys and usage behaviour
It is paramount to have an understanding of your current and future customer experience during the purchase decision process. Knowing how your end users use, manage and, very importantly, how they wish to use your products will help you make informed decisions on your licensing strategy and product development roadmap.
Businesses can benefit from 10Duke's Licensing solution to aggregate customer and usage data like licence consumption patterns to continuously improve product offerings and development. You can feed your data into any business intelligence software you're using so you can freely explore across all your data and instantly reveal usage patterns or data about specific users accounts.
User migration
Migrating existing identities differs from case to case and while some businesses opt for a phased approach other decide to move their users in one go.
There are two approaches that we could take in regard to the user migration where authentication is taken care of by the 10Duke Identity Provider.
Each has different benefits and we would need to dig into the customer case a bit more in order to be able to recommend the best approach but below is a summary of each. Passwords would need to be reset but this could be done in a simple, self-serve 'make your account more secure' type workflow so there would be minimal disruption to users.
"Lazy Migration" - where each customer is gradually managed based on their access to the applications and consumption of licensing. With this process users will move over time from AD to the 10Duke IdP and you can define what user information to move (part of federation).
You can communicate to your users a deadline for updating their password and migrating their account. Also, users can be prompted to change their password in the 10Duke IdP when they log in the first time.
"Eager migration" - As an example, you can use API or direct database integration from 10Duke IdP to AD  and move all users in one go. Users will still need to change their password / reclaim their account. This option may also be doable through an export / import approach.
At 10Duke we understand that choosing the right supplier that can eliminate your specific licensing issues and support your long term objectives is critical to the success of your software business. Our customers have found that migrating to a new licensing solution doesn't have to be painful and that they are supported throughout the planning, migration and deployment stages.
For more information about the steps involved in migrating from FlexLM or RLM to 10Duke Entitlements, please get in touch.
Are you a software developer looking to sell more? Learn more from our guides:
You might also be interested in:
10th May 2023
Dedicated licensing engine provides significant value and helps overcome complexity. In this blog we explain the complexity and how to solve it.
Questions regarding the ease of migration to a new license manager are often a main area of concern for any company considering such a move. In this blog post we plan to tackle the "licensing system migration myth".