The Dodgy License Dongle | 7 Reasons Why Dongles Are Outdated
10th December 2019
Alternative to FlexNet Licensing (FLEXlm) | 10Duke Enterprise
6th May 2020
Why You Should Choose Multi-Factor Authentication Implementation
Why You Should Implement Multi-Factor Authentication?
An essential part of modern digital security, Multi Factor Authentication (MFA) involves the use of two or more methods of authentication in order for an individual user to be given access to a system.
In this brief overview of MFA we will explore what the main mechanisms of authentication are, the benefits of implementing multi factor authentication in your organisation and some of the key considerations you need to take into account before deploying a MFA solution.
Furthermore, read our guide to Customer Identity and Access Management to gain an understanding on the importance of managing online identities and access management.
What is an Authentication 'Factor'?
Knowledge
Something that only the person accessing the system could know. For example, a security question that the individual has set and regularly, securely, changes.
Possession
Something that only the person accessing the system owns or has access to. For example, a uniquely coded physical USB key or ID card.
Inherence
Something that the person accessing the system possesses, embodies, or 'is'. For example, unique biometric data such as an eye or fingerprint scan. Other examples of factors included in an authentication process may also include combining elements, such as Codes generated by a mobile applications, Facial Recognition, Retina or iris scanning. The list mentioned is not exhaustive and can be tailored to the unique needs of your business.
Two factor authentication vs. multi factor authentication
Deploying MFA is similar to the process involved with two-factor authentication (2FA) with the key difference being that where 2FA involves two of these steps, MFA can involve the delivery of one, two, or more methods if deemed appropriate.
This can also be further tightened by restricting the user to being within a certain operational perimeter, such an internal computer network, or using other unique identifiers such as geographic location, or ensuring that a fully validated device is needed before a user is allowed to continue through a define MFA process.
Under MFA, these solutions can be mixed and matched as needed - combining to create a security layer that suits you, your customer or your employees' needs.
Matching the Use Case
A key consideration in deploying a MFA solution is matching the use case with the appropriate technical solution that can be deployed by your team effectively. For example, requiring the use of two key cards, a physical password generator, and a finger-print scan wouldn't suit a service like Facebook as it would be too onerous for users using the application daily.
On the other hand, using a unique, secure pin and the deployment of a fingerprint scan on a unique smart device might be suitable to provide access to a personal banking applications. Determining the trade-off between usability and enhanced security is a key aspect in deciding on a MFA sequence that is appropriate for your business.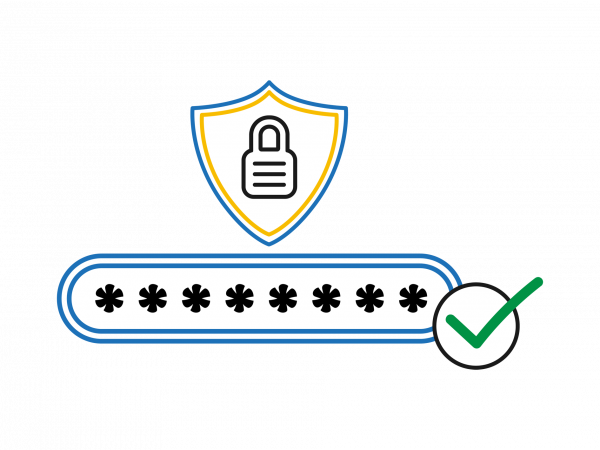 In short, how does multi factor authentication enhance security?
Simply put, it helps by ensuring that your users, data, applications and infrastructure remain secure. At its heart, the process involves providing an appropriate level of access control to the systems you provide through means that allow you to validate as best as is possible who is user actually is.
Why is it so necessary?
The risk posed by hacking and security breaches is serious and carries a very significant real-world impact to your business, and your customers, both of which make the need for multi factor authentication vendors a key consideration for your business. In 2019 the average cost of a data breach was found to be $3.92m USD. This is made up from governmental fines, lost business, and the follow-up infrastructure work that addressed exploited weaknesses.
Aside from the proliferation of modern hackers, it's often understandable why they happen. Modern IT managers or product teams need to find a balance between usability and security. This, combined with the fact that authentication system are typically regarded as difficult to understand and deploy, mean that company routing opt for a simplistic security solution that may contain vulnerabilities. And as hacking methods increase in sophistication, this approach has to change. Brute force attacks can force their way into passwords, spear phishing can get access to unwary clients, and poorly protected profiles can be accessed by harvesting social media data. Any such unauthorised access to data, applications or infrastructure presents a threat to your business.
In addition, what the $3.9m value does not factor in is the reputational damage involved. If relying on customer trust and data handling is a core part of your business model, any breach can be devastating to your sales pipeline. This can result in the haemorrhaging of customers and even internal talent as they move clear of the negative image your company represents; no matter if it's real or not. And with smaller companies suffering disproportionately from fines they don't have the internal resource to absorb, your business could potentially be one breach away from disaster.
What are the benefits of the MFA Solution?
With this in mind, there are some key considerations to deploying MFA that businesses need to think about before engaging the services of multi factor authentication vendors. These include:
Protection
Choosing to deploy thoughtful and fit-for-purpose MFA will unquestionably improve your levels of security. This can allow each of your protection factors to complement the other and address physical, digital, or hybrid intrusion. They can also ensure there are enough obstacles in place to deter opportunistic intrusion and enforce the highest standards of accuracy within your teams.
Ease To Use
If chosen correctly, your MFA process can help your customers access applications and data securely. Reducing their dependence on passwords alone with the introduction of additional authentication factor is a win-win for both you and your customer.
Digital Transformation
One of the strengths of deploying a MFA solution is that all corners of your system benefit. Launching a unified, secure cloud-based solution allows your clients and customers access to your platform as needed – allowing quick, coherent communication and preventing data loss while also enforcing a useful control hierarchy. However, on a note of caution; key considerations for any MFA solution should also include:
Time Costs
As mentioned, arduous security processes can increase time spent accessing your system or not be appropriate for your use case. Any reliable solutions provider will be able to let you trial a solution that finds the right balance between security and usability - providing you with a deployment plan to ensure that it is adopted correctly.
How to get MFA?
If you want to find out more about our multi factor authentication solutions, the team at 10Duke are here to help. With many years' professional experience in the sector, we will work with you to find the right online security package that works for you.
If you want to learn more, you can arrange a demo with us or get in touch directly and let us know exactly what you need to deploy a system that is truly fit for purpose.
Are you a software developer looking to sell more? Learn more from our guides:
You might also be interested in:
20th August 2021
A brief introduction to 10Duke's Licensing Solution. We will go through its main concepts and how to integrate with 10Duke, including delegation of authentication, product configuration
[…]
18th February 2021
Software IP protection strategy is not just about limiting access. The best IP protection software also aims to enhance customer experience.
30th June 2020
Delivering an effective Identity and Access Management strategy has become a strategic imperative for all businesses operating online.
Multi Factor Authentication (MFA) involves two or more methods of authentication in order for an individual user to be given access to a system.