Here's What You Need to Consider Between
Maintaining Your Own And Buying Off-the-shelf
Time
Developing your own licensing solution will take longer.
Effort
Engineering resources spent on licensing won't be available to work on your main product.
Costs
You need to factor in both in-house development cost plus ongoing maintenance costs.
Integrations
Maintaining a licensing system that works seamlessly with other systems like CRM is not a walk in the park.
Read on to dive deeper into the pros and cons of having your own licensing system
vs. buying it off the shelf from a specialist like 10Duke.
It Takes Time to Develop (and maintain!)
a Licensing System
Developing and maintaining a proper licensing system in-house slows you down considerably and most likely leads to delays because you're not keeping your engineers focused on your core product.
Especially if you are in pre-launch stage, developing in-house will probably push your timeline later than you'd otherwise have to. This is time that you'd rather spend perfecting your product and bringing in revenue.
With a specialist like 10Duke, you save a ton of time by working with a team whose job is to make integration with your product a snap. Depending on your requirements, you could be up and running in a matter of weeks.
Speed matters.
Maintaining and In-house Licensing System
Takes a Lot of Engineering Resources
To build and maintain a secure, reliable and scalable licensing system that is also flexible is not a walk in the park.
You may have certain requirements when you begin, but as you grow, the requirements also evolve, meaning you'll have to keep on developing the system further and adding features and capabilities.
It becomes a challenge to maintain an in-house solution, support key integrations to other business systems and keep it secure over time.
With 10Duke, you get to use a product that is designed from the ground up to be easy to integrate.
Our licensing engine is battle-tested and scales up with
the fastest-growing software businesses of today.
Costs Can Easily Get Out of Hand
We don't need to tell you how costly it is to hire developers to build you something. And while owning your internal system might sound like a great idea in the beginning, the truth is often less rosy.
When your business grows, so do the requirements of the licensing engine you're running on. What often happens is a lot of manual work is needed to support the shortcomings of the licensing system.
This means maintaining and developing the system further in the months and years ahead is necessary. Over time the costs will add up.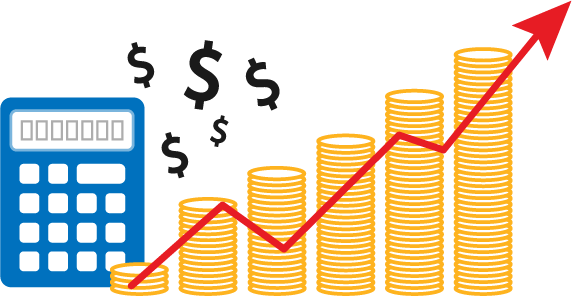 Using 10Duke as your licensing engine costs money of course, but with us you're working with a team that specializes in solving the licensing problem.
With 10Duke, there are no surprises with costs – we grow with you.
More pricing info here.
A Licensing System Has to Work With
Other Business Systems
To add even more headaches into the development of your own licensing system, you need to consider other business systems as well.
In today's hyper-connected digital world online customers expect a smooth experience at every touchpoint with your business. The only way you can deliver this to customers effectively is to use a combination of CRM and Ecommerce systems.
This is why seamless integration with your licensing system is a must.
If you're looking to create a customer-driven, self-service purchase experience, 10Duke can be easily integrated to ecommerce engines like FastSpring and CRMs like Salesforce or HubSpot to create an automated, end to end ecommerce experience.
10Duke is the Go-To Licensing
Solution for Fast Growing Businesses

With 10Duke, you can
Reduce the cost and time spent on licence admin

Deploy the licensing model that suits your product best

Fix software licensing and customer identity management with one solution

Integrate with the CRM & Ecommerce systems you already use
Schedule a Product Demo
Or ask questions by using the form below
What to expect in our product demo:
We will learn about your requirements, pain points and key business challenges
You will receive a product walkthrough, as we will explain our key concepts and show our online administration tools
We'll provide you live examples of 10Duke in action
Learn the basics of how you will work with 10Duke
You can ask us any questions you may have
Why 10Duke?
Benefits 10Duke will give you
Cloud-based & Automated Licensing
Swap manual licence admin to cloud-based automated licensing that'll make licensing invisible for your end users and help you save time.
Plug & Play Integrations
Integrate with your existing CRM & Ecommerce systems to create a seamless automated system with minimal friction.
Single Sign-On for End Users
Give your customers simple access to your applications with 10Duke's SSO & Identity Management capabilities.
Supports All Monetization Models
Choose the business model you feel is best for monetizing your product - we support subscription, consumption-based, floating, etc.
Used By the Best Technology and Consumer Brands
Hear What Our Customers Say
acQuire provides geoscientific data management for organisations that work with natural resources, helping organisations to manage their mining and environmental data assets, which in turn can help their decision making.
acQuire were in a situation where they had a complex license model that was not well enforced and too much time was spent on licensing issues. By taking the whole process online, acQuire has been able to improve their customer experience around licensing.
With 10Duke's solution being able to integrate with Microsoft Active Directory, acQuire have been able to scale up their business.