Swap Manual Licence Admin
to Cloud-based Entitlements
With 10Duke, you can control access to your products by using online entitlements.
10Duke enables you to create an automated system where your customers simply log in to your application and have access only to what they have purchased from you.
This way licensing becomes virtually invisible for your customers and you no longer have to manually issue or revoke licenses (although that remains an option for you).
10Duke is the Go-To Licensing
Solution for Fast Growing Businesses
With 10Duke, you can
Reduce the cost and time spent on licence admin

Deploy the licensing model that suits your product best

Fix software licensing and customer identity management with one solution

Integrate with the CRM & Ecommerce systems you already use
Monetize Your Software
to the Maximum
With 10Duke, you can license any type of software from desktop to Saas to virtual machines. Devices can also be licensed.
You can then deploy any type of monetization model to your product. We support them all from basic subscription model to floating licensing and consumption- or feature-based models.
All of this - the 10Duke Entitlement Management Solution - is an incredibly efficient way to control who can access your product and to maximise revenue.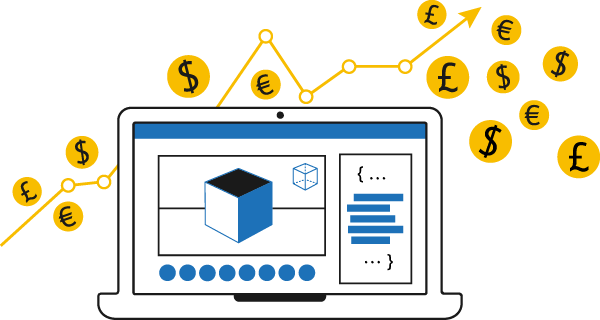 Reduce the Cost of Managing the
Licenses You Issue to Customers
Issue, revoke and renew end-user licenses for your products automatically using 10Duke.
Dynamically issue licenses to an entire application or to just certain features, control usage time, and provide team licenses - all from a web-based configuration panel.
Deploy the License Model That is
Best Suited to Your Product
From subscription to floating, use time to project based licensing, the 10Duke solution enables you to choose the license model that best monetizes your software and increase your revenues.
Get Software Licensing and Customer
Identity Management In One
10Duke is the only company in the market that provides both an advanced license management solution and full-scale Customer Identity Management– they were designed to work in tandem.
Our Identity Provider API authenticates your users and our Entitlement API authorises them to use their purchased products – offering you a complete solution.
Easily Connect Licensing to
Ecommerce or CRM Systems
If you're looking to create a customer-driven, self-service purchase experience, 10Duke can be easily integrated to ecommerce engines like FastSpring and CRMs like Salesforce or HubSpot to create an automated, end to end ecommerce experience.
Why 10Duke?
Benefits 10Duke will give you
Cloud-based & Automated Licensing
Swap manual licence admin to cloud-based automated licensing that'll make licensing invisible for your end users and help you save time.
Plug & Play Integrations
Integrate with your existing CRM & Ecommerce systems to create a seamless automated system with minimal friction.
Single Sign-On for End Users
Give your customers simple access to your applications with 10Duke's SSO & Identity Management capabilities.
Supports All Monetization Models
Choose the business model you feel is best for monetizing your product - we support subscription, consumption-based, floating, etc.
Award Winning Solutions
Used by the world's premiere technology and consumer brands
Hear what our customers say
acQuire provides geoscientific data management for organisations that work with natural resources, helping organisations to manage their mining and environmental data assets, which in turn can help their decision making.
acQuire were in a situation where they had a complex license model that was not well enforced and too much time was spent on licensing issues. By taking the whole process online, acQuire has been able to improve their customer experience around licensing.
With 10Duke's solution being able to integrate with Microsoft Active Directory, acQuire have been able to scale up their business. Furthermore, 10Duke's APIs helped acQuire with planning for future integrations and expansion.

Schedule a Product Demo
Or ask questions by using the form below
What to expect in our product demo:
We will learn about your requirements, pain points and key business challenges
You will receive a product walkthrough, as we will explain our key concepts and show our online administration tools
Provide you live examples of 10Duke in action
Learn the basics of how you will work with 10Duke
You can ask us any questions you may have