An Independent Software Vendor (ISV) is a business or an individual that builds, develops and sells consumer or enterprise software that is consumed by end users. In other words, an ISV is a company whose main function is to distribute its software.
Independent Software Vendors are also known as Software Publishers. ISVs have become one of the primary groups in the IT industry by creating, distributing and pushing new technologies and solutions.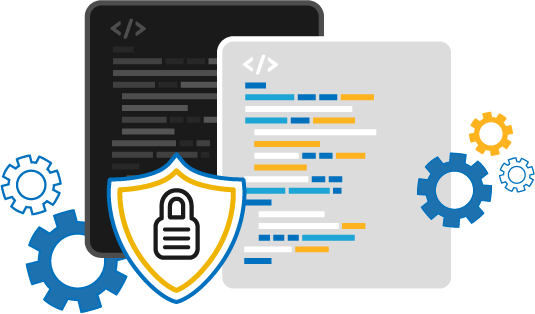 When an Independent Software Vendor sells its software that the end user consumes, the software always remains the property of the software vendor and is licensed for use by the end-user.
Independent Software Vendors differ from software vendors that work for an original equipment manufacturer (OEM) in that they primarily build software applications for human use – not backend, system level applications. Hardware manufacturers that also distribute software (such as IBM and Microsoft) are not Independent Software Vendors.
Examples of Independent Software Vendors
ISV-built software applications can run on some or all backend platforms, like Windows, Linux or Apple and range from basic utility applications to enterprise-class business solutions including CRM and other automation tools. Many ISVs specialise in building applications for a specific niche or business vertical. This is in contrast to in-house software or custom software, which is designed for in-house use or adapted for a single, specific third party.
Companies that make computer hardware or operating system platforms, such as Microsoft, IBM, Hewlett-Packard, Google, Oracle or Apple often encourage and lend support to Independent Software Vendors with special "business partner" programs. Because the more applications that run on a platform, the more value it generates for the platform provider.
These platform manufacturers, also make their own applications but don't have the resources or specialist knowledge required to make applications for every conceivable market vertical or niche. Independent Software Vendors typically offer products that the primary vendor (e.g., Microsoft) does not offer, enabling the platform provider and the ISV to leverage joint strengths and create new business opportunities. For example, thousands of ISVs partner with Microsoft to develop, market and sell software for Windows, Office, Azure and Xbox.
Recently Independent Software Vendors have also been moving to provide software that runs on virtual machines and appliances, and moving toward cloud delivery as cloud computing becomes more pervasive. In the cloud world, an ISV will typically offer its product on a software as a service basis and may sell through a public cloud or cloud marketplace such as Amazon Web Services (AWS), Microsoft Azure and Salesforce AppExchange.
ISVs come in all shapes and sizes—from student startups to established solution providers. If you develop, market and sell your own software or applications, especially in the B2B space then you are an ISV.
An ISV can only create successful software company if their software is continuously protected, monetized and updated. Developing a successful SaaS monetization strategy starts with using the right software licensing provider.
Are you a software developer looking to sell more? Learn more from our guides:
You might also be interested in:
10th May 2023
Dedicated licensing engine provides significant value and helps overcome complexity. In this blog we explain the complexity and how to solve it.