If you're a software developer with a brand new application, we know just how much blood, sweat and tears must have gone into it. The fruit of your hard work may be a beautifully designed product, but if you can't monetize it properly then all of that effort may have been for nothing.
To help you get to grips with software monetization, in this article we define what software monetization is, describe some examples of different monetization solutions and offer some initial starting points for putting together your software monetization strategy.
Table Of Contents
What is Software Monetization?
Software monetization is the generation of revenue from an individual's or organization's intellectual property. The software monetization process is the process of extracting as much profit as possible from software applications and has 3 key aspects:
Generating revenue from the sale or rental of software applications.
Generating revenue from the sale or rental of value-adding services (such as support services) that complement the core software application(s) you provide.
The prevention of unauthorized software usage and thereby reducing revenue leakage.
Software constitutes a significant part of a software company or device vendor's intellectual property (IP) and, as such, it requires strong security and protection. Software piracy is a problem that costs the global software industry almost $50 billion annually and it is in the best interests of software companies and device vendors to take the necessary measures to protect their code.
However, software protection alone is not enough to pay staff, keep the lights on and expand and evolve into a global software business. Independent software vendors (ISVs) need to ensure payment for their products in order to generate revenue.
An effective software monetization strategy enables software companies to simultaneously protect their applications from unauthorized copying, distribution and usage, while at the same time capturing new revenue, which enables the business to grow and evolve.
Modern software monetization platforms combine enablement and license enforcement as well as providing visibility into how and when applications are deployed and used. These data insights can help drive your product development decisions business strategy.
Click here to read our Whitepaper - Top 8 Growth Techniques Used By Fast Growing Software Companies.
Depending on your particular use case, you can choose to implement a hardware, software, or cloud-based licensing solution in order to help monetize your software. Cloud-based licensing eliminates the need to ship physical hardware, such as dongles, to customers and provides automatic and immediate license enablement, so users can access software from any device, including virtual machines and mobile devices, quickly and with minimal fuss. Learn more about Customer Identity and Access Management.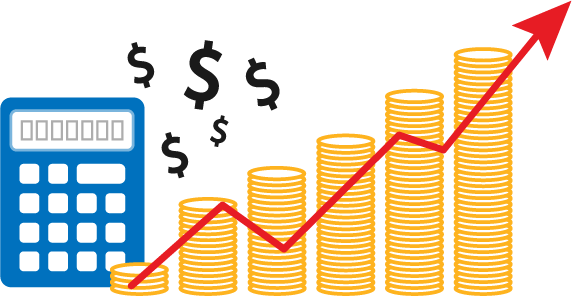 No matter what type of software application has been developed or how that application is being delivered to the end-user, ultimately software monetization needs to be done using tools that reduce friction in the licensing and payment process in order to maximize revenue.
It's imperative in today's marketplace of tight budgets and slow revenue growth that ISVs and device manufacturers package their software to match the changing landscape of their end-users. The demands of enterprise and end users are constantly evolving and deciding how to package and price software products can be mind-boggling. A lot of revenue can be lost when business decisions are implemented without proper due diligence.
As a software vendor, you must be able to adapt your pricing and packaging strategies to meet changes in the market. Flexibility is key regardless of if you're selling to consumers or businesses. The ability to change prices, how your products are packed (as a suite, individually or split into different licensable features) enable you to match market changes and reach new market segments.
In today's marketplace, many software companies and device vendors are increasingly turning to flexible licensing solutions in order to optimize investment in the product roadmap and drive future business. Learn more as to why Licensing is becoming more popular as a Service.
A recent Gartner study, Market Trends: Move Beyond Homegrown Licensing and Entitlement as the IoT Creates New Revenue for Software reveals that "By 2020, a failure to put in place a Licensing and Entitlement Management [Software Monetisation] system will result in a 20 per cent drop in potential revenue generated from software for device manufacturers connecting to the IoT."
Whatever industry a software company happens to be in, it requires a comprehensive software monetization solution to future-proof its business and gain a competitive advantage. The software monetization landscape is changing with speed and older licensing and pricing models have been trending down for years, with subscriptions and consumption-based business models are now key.
In order to be successful, software vendors need to be able to transform their strategies when necessary and be able to deal with the complexities of this new age, all whilst optimizing the amount of money they make while doing it.
Modern software monetization solutions can track product use at a granular level and deliver flexible licensing models that meet changing market demands, all whilst securely protecting the software developer from copyright infringement. With Identity-based licensing as well as protecting your IP and revenue streams you can also easily determine who is using what, when, where, why, and how, as well as know what customers' preferred features are.
Software Monetization Models – How to Monetize Software
As a software developer with a business focus, you'll need to ensure that your software monetization strategy allows you to remain competitive as well as generating as much revenue as possible. This can be done in a number of ways, if you're wondering how to monetize software here is a summary of the main ways to do it, whether it be a desktop app, mobile app or web-based application.
1) In-App Purchases
In-App Purchases is a software monetization model, that is often utilised in mobile phone or game console games. In-App purchases provide additional content, new features, services or in-game currency in exchange for additional payments from the user. For example, a mobile phone game could require the expenditure of 'gems' or 'coins' to purchase additional content within the game and this would require the user to pay for access to this in-game currency.
2) Selling Licenses to Software Applications
The traditional way of distributing a software application is to sell a license to it - also known as
software licensing
. The most common license model to use has been to sell a
'perpetual' license
. Charging
end-users
a one-off fee for a license to use the software in perpetuity (hence the 'perpetual license' name) is perhaps one of the most traditional software monetization models. In this model, app developers and software publishers simply set a price for their product, and require users to pay for the product before using it.
In today's world, some of the limitations of this approach are commercial - namely that the vendor only gets one 'revenue hit' from the customer rather than an ongoing subscription revenue stream. Other limitations of a
perpetual license
are technical - the customer usually has to opt for a support and maintenance plan in order to be able to access updates, patches or new version of a software application. In today's world of 'always on' and more and more software being delivered on a SaaS basis, a perpetual license may be just too limited for some customers.
Enter the
subscription license model
. Increasingly many applications require the user to subscribe to gain access to the services or content within the application, making a regular (monthly, quarterly, annually) payment on a recurring basis until such time as the subscription is cancelled. A subscription may only be suitable for certain apps.
Your product will have to warrant a monthly subscription; typically by offering expert insight or services - like a broadsheet app or exercise plan app - for this strategy to be successful. However, if your app does suit the subscription monetization strategy, this software monetization model provides you with a steady stream of revenue which can help you forecast and plan more accurately.
10Duke
is a specialist in providing
software licensing solutions
 and is your one-stop shop for software monetization, watch the video at the bottom of this page to learn about the basics of 10Duke Licensing.
3) Advertisements
Embedding advertisements into your software is another tried and tested method of monetizing your app. This software monetization model works well in conjunction with in-app purchasing and subscriptions. One method may be to offer your app on two payment tiers - the first being free with compulsory advertisements and the second ad-free but with a subscription payment.
Offering your product free but with ads can increase the volume of downloads and will still allow you to continue extracting revenue. However, an ad-based monetization model depends primarily on the volume of traffic that you can generate to your application. As Facebook and YouTube have proven, this can be lucrative, but it was a monetization strategy that they developed over time before it bore fruit.
4) Voluntary Contribution
Championed by some media brands today -
The Guardian being the main innovator
- some apps urge their users to voluntarily contribute to their business to allow them to continue providing a professional service. Users are not forced to pay a subscription cost, but they can monthly if they wish or even pay a one-off payment. This software monetization model requires a very loyal following to generate enough revenue and requires the content to be of a high-quality.
5) User as Product
In many cases with online services, if you're not paying for it, it is likely the case that the provider of the application is monetizing you. You are the product. The main example of this is Google and the numerous free services it provides to consumers such as Gmail, Google Search, Google Maps and many more. Each of these applications is tracking you as the user (a capability enabled by your Google Account, in effect one of the three main planks to Google's incredible monetization capability).
Google then uses the data that it holds on you to sell ads to advertisers who, in turn, pay Google high CPMs in order to target you with advertisements. These ads are targeted to you specifically and therefore more likely (or so the advertiser hopes) to elicit a response from you.
6) Open-source Plus
A number of software vendors choose to offer their software under an open source software license in order to encourage take up and use of what they have developed. As there is no financial cost to using an open-source software tool, it can be a means of encouraging usage. Some creators of open-source software do it simply because they enjoy creating a product and want others to use and benefit from it.
Others do it in order to encourage take up and then look to monetize software on the back of the open-source product by providing a variety of value-enhancing services such as support, integration services or value-add software modules that completement and enhance the value of the underlying, open-source product. RedHat and Canonical are two great examples of this approach.
Software Monetization Strategy - Getting Started: Three Starting Points
When deciding which software monetization strategies suits your business best, it might be helpful to start with these four questions:
1) What Is Your Product?
It may sound simple, but what is your product and and what value does it provide to the end user? Your product should be the paramount consideration before you decide on a means of monetizing it. Certain products work better with certain software monetization strategies and the two should dovetail seamlessly for the overall monetization strategy to be effective.
Gaming apps and in-app purchases combine well together to create a positive experience for the user. The user does not have to spend money initially, but can if they'd like to access additional content. By making this additional content attractive enough, it is possible to extract a considerable amount of revenue from in-app purchases.
Equally, if you're selling a desktop hydrological simulation application to other business, it does not take a genius to realize that in-app purchases may not be a good fit. (Or does it? On this point more later….) Start with the type of application you're creating and understand the value it creates for users.
2) How Do Your Target Customers Buy?
Once you're clear on the value your product creates, what easily accessible tools are there to help you monetize and that your target market is willing to use? For example, if you sell to a large business they may not be willing to pay via credit card (due to their own internal controls and processes) so it may not make sense to integrate Stripe into your product.
Equally, if you're monetizing your mobile app via ads you need access to a service that can supply the ads and broker between your audience and the advertisers. Figure out what monetization tools (payment provider, licensing API, CRM, and analytics package) suit your business the best.
The process must be easy to understand and use; it must also protect your intellectual property and require as little management as possible. If you put hurdles in the way of a purchase, the end-user may never bother to get over them. Depending on the type of app you have, you may choose a different means of monetization, but it should always be simple. More friction means less fun (both for the app vendor and for the customer).
Contrary to popular belief, software pricing and packaging is not a one time event and despite the hopes of product managers around the world, 'one size' is never going to 'fit all'.
Smaller or start up customers may prefer or even need to make many small payments with no long term commitment. if you don't have the ability to monetize individual features of your solution, you end up significantly limiting your market applicability or the premium you can charge for your services. On the other hand, large and complex enterprise organizations may not be able to support monthly payments and would prefer long term, quarterly or annual unlimited usage plans. Changing consumer behaviour means that solving difficulties around software monetization is now important to maintaining revenue.
3) What Are Your Competitors Doing?
Learn from your competitors. Check out what they are doing, what tools and strategies they are deploying. This can save you an immense amount of time experimenting. Proven strategies are valuable to emulate. Equally, if something is not working, learn from the mistakes of others.
4) Marketing
You may have the best product in the world, but if you don't market it effectively no one will ever hear about it. Everything from the aesthetic design of the logo and the typeface to the channels of communication can be considered marketing and you'll need to make sure that everything works together. If you're concentrating on in-app purchases, you may consider sending information about discounts or deals directly through notifications on the app or via text. Depending on what your product is and how you've decided to monetize it, you might choose different ways to market it.
Learn the Basics of 10Duke Software Licensing
Conclusion - What Next?
Modern software monetization solutions can track product use at a granular level and deliver flexible licensing models that meet changing market demands, all whilst securely protecting the software developer from copyright infringement. With Identity-based licensing as well as protecting your IP and revenue streams you can also easily determine who is using what, when, where, why, and how, as well as know what customers' preferred features are.
Your software monetization strategy is one of the most important foundations of your business. To monetize software in the most effective way, you need to be able to easily able to define, configure and control the sale and distribution of your software to end customer. This is not a one time thing. In a world where your relationship with a customer is key, you need to know how to license your software/serve add/provide value added services to customers on an ongoing basis in order to maintain a long term relationship with them.
If you wish to effectively monetize your software product, consider 10Duke Enterprise as your licensing engine to help you generate the most revenue.
To learn more about what 10Duke Enterprise is capable of click here for more details or just contact us or schedule a demo.
Are you a software developer looking to sell more? Learn more from our guides:
You might also be interested in:
10th May 2023
Dedicated licensing engine provides significant value and helps overcome complexity. In this blog we explain the complexity and how to solve it.