Why You Should Choose Multi-Factor Authentication Implementation
23rd December 2019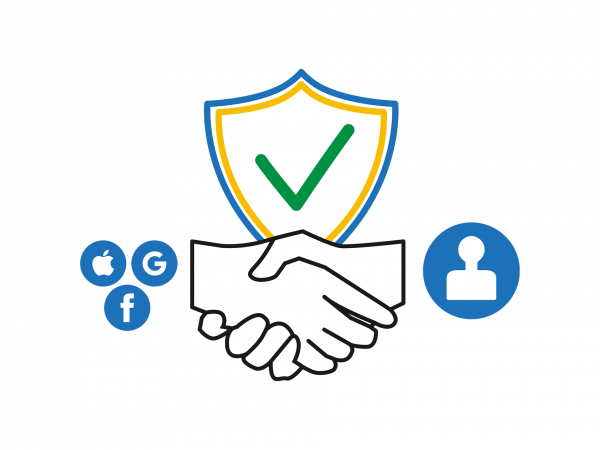 What is Identity Federation? Guide to Federated Identity
19th May 2020
Alternative to FlexNet Licensing (FLEXlm) | 10Duke Enterprise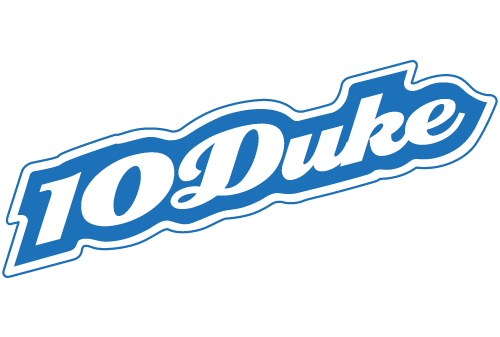 Concerned about the limited flexibility, dongle dependency and limited license model support of Flexera? Or maybe you're simply looking for a more cost-effective alternative to FlexNet licensing - but one that comes with the peace of mind of being used by leading consumer and technology brands worldwide.
To ensure that only authorised persons can use their software, software developers will implement a mechanism to enable and enforce license checks. A traditional way to do this was through the use of USB license dongles, however, these came with a number of drawbacks - one the biggest being their lack of flexibility, particularly when it comes to enforcing floating licensing.
FlexNet Publisher (formerly known as FLEXlm) is a software license manager which at one-time became the 'go-to' solution to implement floating licenses to multiple end users of computer software. However, computer software can be licensed in a variety of ways and FlexNet licensing is only one of these. The use of this solution can introduce a lot of complexity, not least of all the requirement for a license server to be installed in each end-users location and there may well be a better alternative to FLEXlm licensing.
If you're considering Flexera's FLEXlm / FlexNet Publisher as your software licensing solution, there are some key questions to ask beforehand, particularly if you're aiming to grow your business rapidly.
The Challenge - and why FlexNet isn't really flexible
How will I manage license reconciliation and the processing of licenses?
Using FlexNet means that licenses that are checked back in need to be recorded, reconciled and accounted for. This requires a human process, meaning time is lost and valuable human resources are spent on a technicality. With 10Duke Enterprise the entire reconciliation process is automated with licenses allocated dynamically. This means you can reduce the size of your license reconciliation and fulfilment team and license and deliver products using a much more scalable licensing engine.
Can I offer my customers the software licensing options they want and expect, so that I keep my products competitive in a cloud-based, on-demand world?
Customers are getting used to and asking for pay-as-you-go access to software. Perpetual license models are no longer sufficient and to stay competitive, you need to be able to offer flexible models of access to your product line. From pay-as-you-go, aggregate use time, single-user fixed time, company-wide floating licenses and many more licensing model options enabled by 10Duke Enterprise offer greater flexibility than that hardware locked model of FlexNet Licensing.
Does my software licensing solution help me understand how my customers use my products?
10Duke Enterprise allows you to see how your customers are using your applications: when they are logging in, how long they are using the application for, from what device and many other factors. This allows you to understand user preferences and tailor your products in response. You might even learn that a feature that you thought was among your best isn't in fact that popular among your users. Based on that knowledge, you can then figure out what to do about it - do you ditch it altogether, or do you put your team to work to get the message to your users. Usage insights such as these aren't supported with FlexNet Licensing.
Does my software licensing solution support selling to customers that have complex organisation structures?
Modern B2B licensing requirements demand a license engine that has the flexibility to reflect and meet the organisational complexity of the licensee - departments, business units, project team and project team members. It needs to be able to cope with issuing licenses that map neatly to the existing structure of your customer, but retain a one invoicing/purchase point. FlexNet Publisher isn't flexible enough to meet those needs.
Can the software licensing solution support integrated customer information management?
It is likely that the internal application you use needs to have access to customer information: CRM, e-commerce, fulfilment, and customer support are the most likely. Identity-based licensing, which underpins 10Duke Enterprise, enables you to keep a single view of each end user and provide that information simply to each internal application that needs access to it, keeping customer data in sync.
There are a variety of other questions to ask when considering a software licensing solution to deploy:
Does the solution require my customer to deploy anything on their premises?
Does the solution require the delivery of license keys to the customer and can this be done scalably?
Is the overall solution architecture elegant and simple to integrate to or is it more complex, with multiple potential failures or friction points?
Is there a hardware dependency on field-deployed dongles? If so, how am I practically going to support these?
The Solution - a modern licensing solution
For each of these questions, 10Duke Enterprise offers a simple, scalable and proven solution. Deployed by leading software and technology companies around the world, it offers a flexible and cost-effective alternative to FlexNet Publisher.
The table below summarises how 10Duke Enterprise compares to FlexNet Licensing.
Comparison - 10Duke Enterprise vs. Revenera
Entitlements/Licenses for
|   | | |
| --- | --- | --- |
| End Users | | |
| Companies | | |
| Project Teams | | |
| Business Units | | |
Supported source of entitlement triggers
|   | | |
| --- | --- | --- |
| Payment systems | | |
| Service desk app | | |
| CRM application | | |
| Hardware | | |
Deployment models
|   | | |
| --- | --- | --- |
| On premise | | |
| SaaS | | |
| Private cloud | | |
| Public cloud | | |
Authorization engine
|   | | |
| --- | --- | --- |
| Attribute based | | |
| Role based | | |
| License based | | |
| Hardware based | | |
Extensible constraints
|   | | |
| --- | --- | --- |
| Concurrent sessions | | |
| Aggregate use time | | |
| Client type | | |
| Time of day | | |
| Custom ones | | |
License token / lease formats
|   | | |
| --- | --- | --- |
| JWT (JSON Web Token) | | |
| XML | | |
| Text | | |
| Proprietary | | |
Web-based user interface
|   | | |
| --- | --- | --- |
| For administrator | | |
| For service desk | | |
License reconciliation and processing
Pricing
|   | | |
| --- | --- | --- |
| Month to month | | |
| Multi-year minimum contract | | |
| Pay as you grow | | |
Are you a software developer looking to sell more? Learn more from our guides:
You might also be interested in:
10th May 2023
Dedicated licensing engine provides significant value and helps overcome complexity. In this blog we explain the complexity and how to solve it.
Comparison between 10Duke Enterprise vs. Flexera's Flexnet.